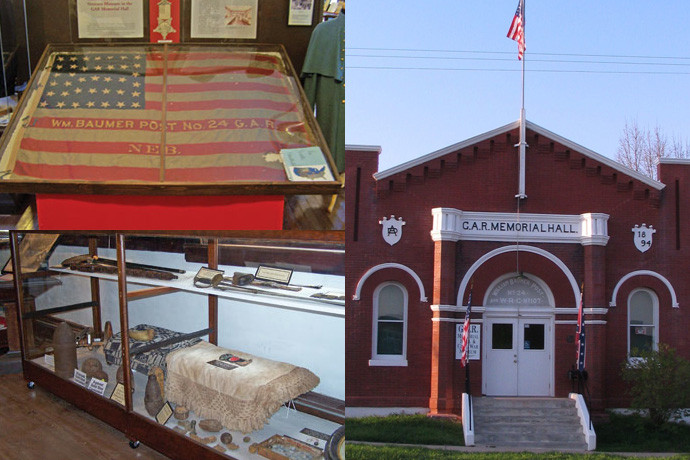 Civil War Veterans Museum at G.A.R. Hall
910 1st Corso
Nebraska City, NE 68410
402-873-4018
---

Dedicated to the memory of the Union and Confederate veterans. The Hall is being maintained so that it may once again serve the community as a community meeting place, research library and historical museum. Open from Arbor Day thru the end of October.
---

Hours
Monday
Tuesday
Wednesday
Thursday
Friday
Saturday
Sunday
Closed
Closed
Closed
12pm - 4pm.
12pm to 4 pm
12pm to 4pm
12pm to 4pm
May - October
Museum with Genuine Artifacts & Educational Displays
Open Arbor Day (last weekend in April) through end of October.
Civil War Veterans Museum at G.A.R. Hall
910 1st Corso
Nebraska City, NE, 68410
402-873-4018