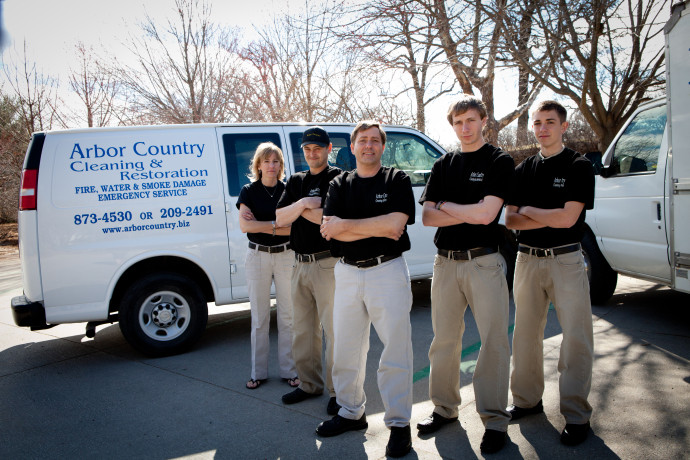 Arbor Country Cleaning and Restoration
1402 South 11th Street
Nebraska City, NE 68410
402-873-4530
402-873-4530
---

This business was started in 2001.  We provide professional cleaning and restoration services to residential and commercial customers. Our company is certified by the Institute of Inspection, Cleaning and Restoration.
Whether it's kids, pets, or whatever, your carpet catches all the dirt tracked in everyday. Regular professional cleanings will keep your carpet fresh and clean.
Water Damage & Fire Damage is never fun, but we can help take away much of the stress and return your home or business to pre-loss condition as soon as possible.
---

Hours
Sunday
Monday
Tuesday
Wednesday
Thursday
Friday
Saturday
As Needed
9:00AM - 5:00PM
9:00AM - 5:00PM
9:00AM - 5:00PM
9:00AM - 5:00PM
9:00AM - 5:00PM
As Needed
Weekends
For Emergency Water Damage - Call 402-873-4530
Arbor Country Cleaning and Restoration
1402 South 11th Street
Nebraska City, NE, 68410
402-873-4530