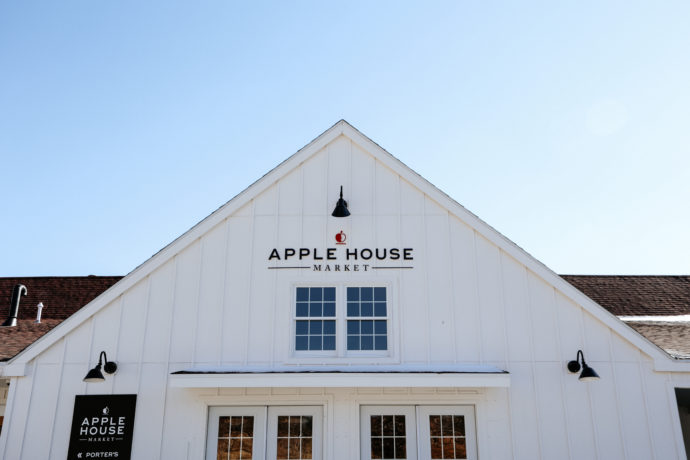 ---

Shop for the wholesome flavors of the orchard and vineyard at the Apple House Market at Arbor Day Farm, Nebraska City.
The Apple House Market is your source for:
Apples, Apples, Apples!
From pre-picked apples, apple pies, fresh-pressed apple cider, apple jam, apple wine, and countless other flavors — this is your one-stop-shop for everything delicious from the orchard. Apples available by the bag or box.
Arbor Day Farm signature wines. Made with grapes grown here at Arbor Day Farm, sample red, white, and fruit wines in our tasting room and take home your new-found favorite.
Delicious food items, like pies, jams, jellies, dips, pickled veggies, and sauces—full of flavor and perfect for sharing.
No trip to Arbor Day Farm is complete without a visit to the Apple House Market. Stop by today and discover new flavors in every season!
Apple House Market phone: (402) 873-8710.
ALL ATTRACTIONS CLOSED on the following holidays: Thanksgiving Day; Christmas Eve & Day; New Year's Eve & Day.
---

Hours
Tuesday
Wednesday
Thursday
Friday
Saturday
Sunday
10:00 AM - 5:00 PM
10:00 AM - 5:00 PM
10:00 AM - 5:00 PM
10:00 AM - 5:00 PM
10:00 AM - 5:00 PM
11:00 AM - 5:00 PM
We look forward to welcoming you soon!
Apple House Market at Arbor Day Farm
2611 Arbor Avenue
Nebraska City, NE, 68410
402-873-8710