Calendar
This calendar lists just about every upcoming event in Nebraska City that anyone in or out of town might care about. We even considered letting you sync events with Google Calendar or Apple Calendar or other uncreatively named calendar apps, but decided going for page views was a better idea. Sometimes the internet hits you hard.
Events List Navigation
August 2022
It's not just dirt. It's the soil that sustains us and the mud that makes childhood healthy and happy — really! Celebrate the end of summer by learning and playing with us here at the Tree Adventure and get the whole dirt on dirt.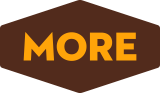 ---

+ Export Events