AppleJack Festival 2023
September 15th - 24th, 2023
SEPTEMBER 15, 16, & 17 — THE TRADITIONAL WEEKEND!
…AND SEPTEMBER 23 & 24 — ALL ABOUT APPLES!
Apple pie, apple cider, apple cider donuts, candy apples, caramel apples, apple fritters, apple salad…pretty much anything you can imagine made from apples is available at the AppleJack Festival.
Nebraska City's historic AppleJack Festival annually draws between 60,000 and 80,000 people to Nebraska City to celebrate the apple harvest. We are spreading the celebration out over two weekends during the harvest season, not just on one three-day stretch.
We invite you to come anytime this autumn for our 55th AppleJack Festival! It kicks off Friday, September 15, and lasts until the final apple is eaten.
See below for details on what's happening in 2023!
AppleJack Festival has been named as one of the top 10 Fall Harvest Festivals in America by the USA Today!
****
Be a sponsor! Download a sponsorship form HERE.
Planning something fun? Download a Schedule of Events form HERE.
SEPTEMBER 15 – 17:
AppleJack Fun Run — registration information TBA
Extreme Bull Riding Tour — find details here
Parade at 1 p.m. on Saturday — WATCH IT LIVE ON FACEBOOK! — download parade registration form here
Parade Registration Form for MARCHING BANDS ONLY
Water Barrel Fights — download registration form here
Downtown Flea Market — Call Janice at 402-429-0979 to register
Food Trucks for Food Courts — Call Katie at 402-873-5515 to register
Vendor Fair at the Eagles — Text Cari at 402-209-1392 to register
Makin' Memories Vendor Fair at Pumpkin Ridge — Call Don at 402-873-9238 to register
River City Classic Car Club Car Show — details coming soon!
Don't forget to visit the orchards
Nebraska City Museums
Make a weekend out of it and book an overnight stay!
Hungry?
Need to do some shopping?
SEPTEMBER 23 & 24:
Sweet Pickins Vendor Fair at Lourdes — Email Brooke-Chaney@cdolinc.net to register
Food, Glorious Food!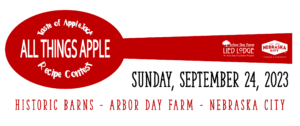 Sunday, September 24, is the Taste of AppleJack 'All Things Apple' Contest! The event will be at the Historic Barns at Arbor Day Farm from 11 a.m. to 2 p.m. Download the Rules sheet/Registration form for the Taste of AppleJack 'All Things Apple' Contest.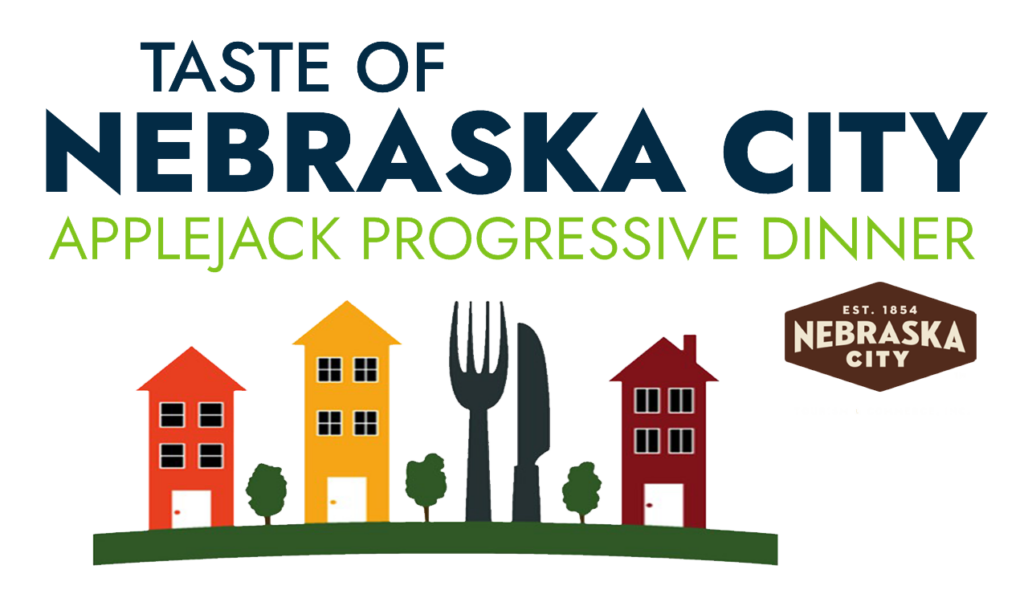 The Taste of Nebraska City AppleJack Progressive Dinner is back! Sunday, September 24, starting at 4 p.m. our limited-capacity dinner group will travel around Nebraska City for appetizers, a meal, and dessert… plus entertainment! Details and ticket information coming soon!
BELOW IS INFORMATION FROM 2022 — KEEP CHECKING BACK FOR UPDATED 2023 EVENTS!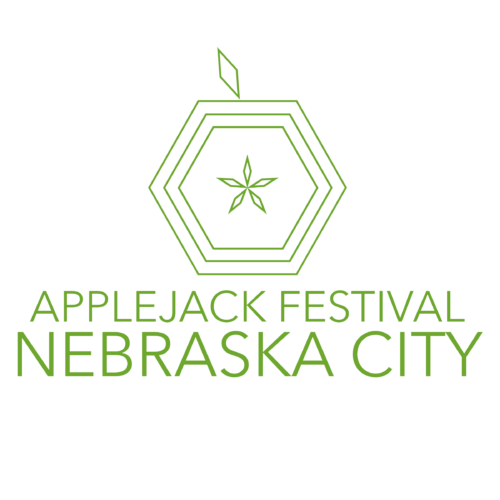 Friday, September 15, 2023
Saturday, September 16, 2023
Sunday, September 17, 2023
Saturday, September 23, 2023
Sunday, September 24, 2023
Festival Sponsors