Kimmel Orchard Cherry Festival
June 29, 2019

-

June 30, 2019

Free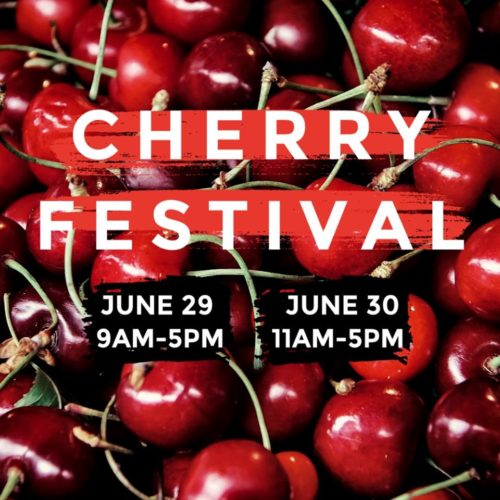 On June 29-30, Kimmel Orchard will be hosting their annual Cherry Festival! This day will kick off at 9 AM and will be a great destination for you and your family.
Our U-Pick will be open and our cherry trees will be full of fresh produce ready to be picked by you and your family. Enjoy a nice hayrack ride to and from the orchard and explore our brand new Tree Dome nature trail while you are out there as well. This is a great way to gain the full experience of the orchard, and you'll even see the 170-year-old Eastern Cottonwood tree!
Our Pollinator Playground will be open to all who come to Cherry Festival as well. This is a two playground set provides enough equipment for all age groups to come and enjoy!
The Kimmel Kitchen will be open to provide meals, snacks and beverages throughout the day.
Our bar will be open serving beer, wines and hard ciders as well. You will also be able to do wine and hard cider tastings to figure out your favorites to take home! All of the wines and hard ciders sold in the Apple Barn are made with the fruits that have been hand-picked right here at Kimmel Orchard & Vineyard!
A LIVE band will be here during the Cherry Festival to provide entertainment for our guests.
Costs of U-Pick are as follows:
Adults (13 & older): $5
Kids (4­–12): $3
Kids (3 & under): Free
Seniors (62 & older): $3
Military (active or retired): $3