Nebraska City Summer Sidewalk Sales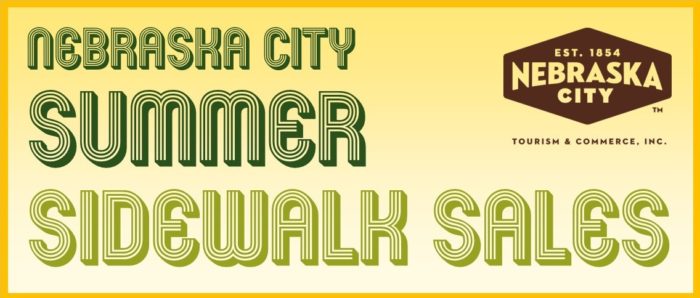 It's time for the annual Summer Sidewalk Sales in Nebraska City!

We can't claim that this is the world's biggest sidewalk sale, but for sure the biggest sidewalk sale you'll see on this side of the state!
DON'T FORGET TO JOIN US SATURDAY, JULY 23, AT 11:30 IN MEMORIAL WAY FOR A HOT DOG LUNCH AND THE ANNOUNCEMENT OF THE WINNER OF THE 2022 CUTEST PET CONEST!