Small Business Saturday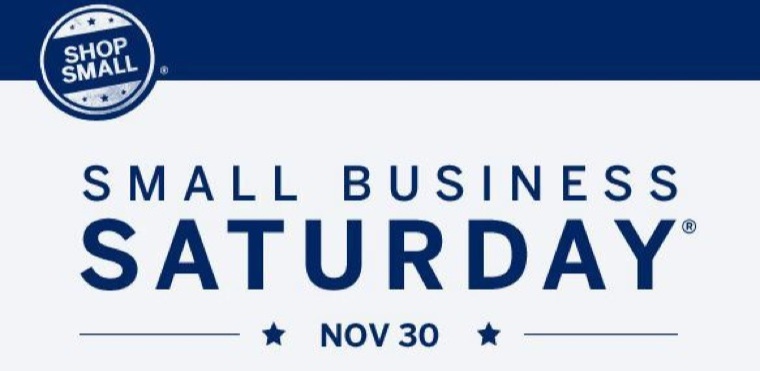 Nebraska City Tourism & Commerce is encouraging locals and tourists to think of small businesses when doing their Christmas shopping this year.
In 2010, responding to the Black Friday shopping event that takes place the day after Thanksgiving, American Express created a movement dedicated to supporting local small businesses and strengthening communities across the country. Small Business Saturday is now celebrated on the Saturday after Thanksgiving nationwide.
Many Nebraska City businesses will take part in Small Business Saturday on November 30, 2019. Click HERE for a complete list of participants!
NCTC recognizes the importance of supporting small businesses, the jobs they help create, and the culture they instill in local communities. To encourage supporting small businesses all season long, NCTC is once again hosting the Holiday Auction. As part of this promotion, for every dollar spent at participating local businesses from November 30 to December 15, customers will receive the corresponding amount in voucher money that can be used to bid on items at the Holiday Auction event held December 15 at the Fox Center. Auction items are being donated by those participating local businesses.
"Taken altogether, the Small Business Saturday, Shop Small, and Holiday Auction promotion is designed to capture local dollars that are leaving town because so many people think they can get a better deal somewhere else," said NCTC executive director Amy Allgood. "If you really look at our local businesses, we have it all right here."
Other holiday events happening in Nebraska City include the annual Tree Lighting Ceremony on the lawn of the Otoe County Courthouse on Saturday, November 30, the community's Advent Recital on Sunday, December 1; and Santa in the City on Sunday, December 8. Details about these upcoming events can be found at GoNebraskaCity.com/festivals.