Mystery at the Mansion – Murder Among Mateys
March 10 @ 6:30 pm

-

8:00 pm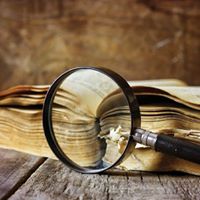 After a voyage filled with pillaging and plundering, the Jaded Jewel – Arbor Lodge Mansion turned pirate ship – is docked in a cove near Port Royal. The ship is captained by the dreaded Redbeard. As the pirates head into town to celebrate their homecoming and spend their gold, a night of turmoil and trouble is sure to transpire. As the night quickly steers out of control, one guest meets a tragic demise. Is the culprit the profiteering pirate organizing a mutiny? Or, the saucy sea mistress? Could the perpetrator be the swashbuckling swordsman desperate to win the love of the governor's daughter? Be among those who help get the guilty person to the gallows or walking the plank!
Participants will receive a character to portray as they arrive at Arbor Lodge Mansion. Wear your own pirate attire or select from our props.
$30/person. Space is limited. Purchase tickets here. Plan to arrive at the mansion by 6:15 p.m.
Add to the fun with dinner at Timbers and a stay at Lied Lodge. Make your room reservation online or by calling 800-546-5433. Dining reservations are required. Reserve your table here or call 402-873-8740.
Ticket price includes tax. Adults only please.