Museum of Nebraska Art's Color at Play exhibited at MJPL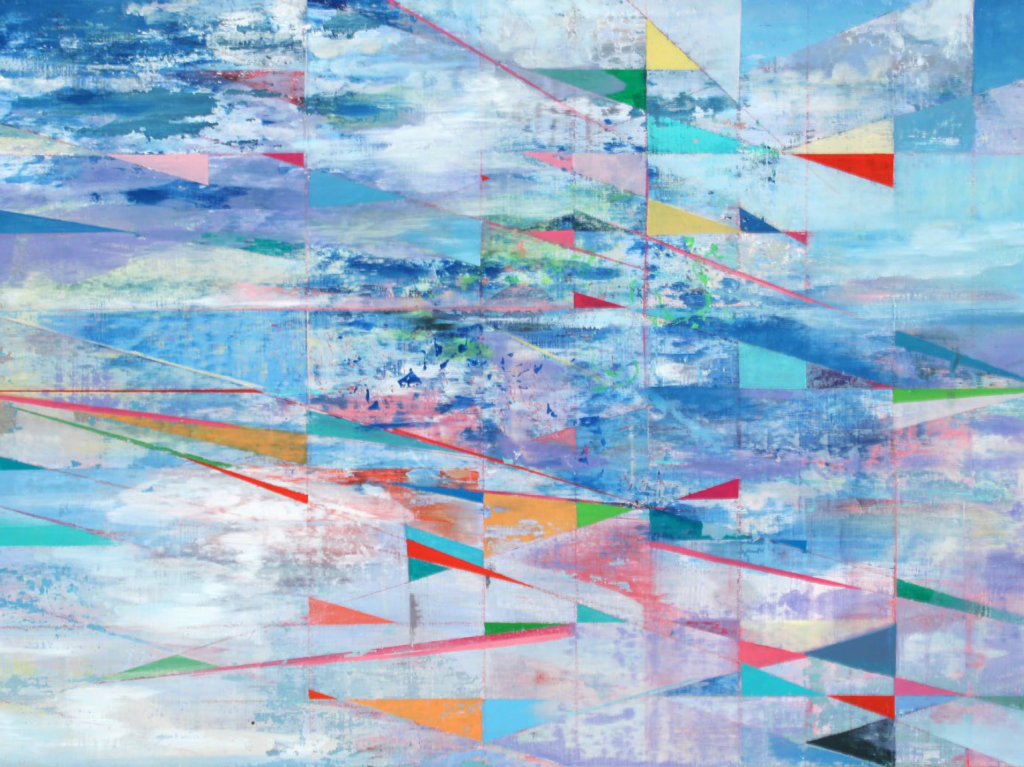 Image credit: Aaron Holz, Standing Rock II, oil, 2018, Gift of David & Kristine Gale, Museum of Nebraska Art Collection
Morton-James Public Library is pleased to announce its latest gallery exhibit, COLOR AT PLAY. The exhibition has been organized by the MUSEUM OF NEBRASKA ART (MONA) as part of its ARTreach Program bringing original art to communities throughout Nebraska (mona.unk.edu). The works will be on view through Sept 3.
Color is used in artwork to grab viewers' attention, guide them through the work, highlight specific details, and spark emotions. These selections from the Museum of Nebraska Art Permanent Collection reveal a brighter, more colorful, and playful side to art. Throughout this exhibition, artists use color in different and innovative ways. Aaron Holz, Laurie Houseman-Whitehawk, Steve Joy, Dave Manriquez, and George W. Neubert all emphasize colors with cultural significance. For example, both Aaron Holz and Laurie Houseman-Whitehawk focus on colors frequently used in Native American tribal flags, garments, and decorative arts. Myra Biggerstaff, Roy DeForest, Elizabeth Dolan, Keith Lowry, Susan Puelz, and Marion Canfield Smith draw inspiration in the natural world, but then brighten or otherwise change these colors for effect. In Susan Puelz' work, this style choice helps create an energetic landscape that feels both familiar and imaginary. Other artists, such as David Harvey and Peter Hill, use color to create shapes and forms without trying to depict something specific like an object, person, or landscape. This a style of art known as abstraction or non-objective, and it can sometimes appear so simple that any person with any skill level could do it. And maybe they could! David Harvey's The Monolith Collective, for example, is a compilation of several sketchbook pages with colored pencil, graphite, and oil scribbles. The bright colors and simple technique could be recreated by almost anybody. Color at Play highlights the creative and playful ways artists use color and celebrates the meaningful
impact color can have in life and art.
Funding for the Color at Play exhibition is made possible by MJPL's Harry and Grace Moller Endowment. The artwork is on view during normal Library hours: Monday–Thursday 9-6; Friday 9-5 and Saturday 9-1.
The Morton-James Public Library is located at 923 1st Corso in Nebraska City. Direct questions to 402-873-5609.