KHN Exhibition: My Salinity by Hannah Demma
January 9 @ 10:00 am

-

February 24 @ 5:00 pm

Free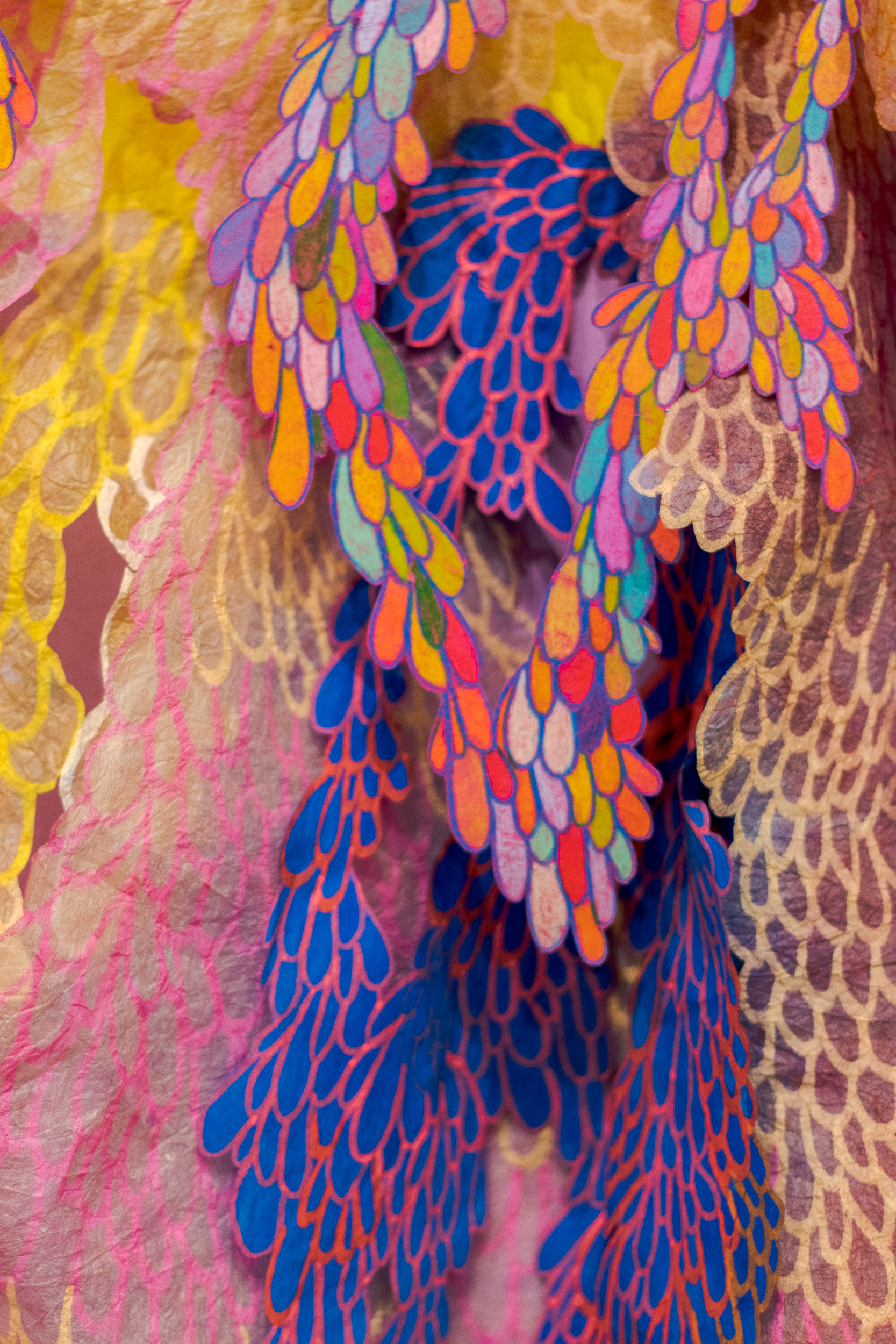 Lincoln-based artist, Hannah Demma has lived on prairie land her entire life. She loves the vast views, open sky, and the sound of tallgrass swishing in the wind. She's only seen the ocean a handful of times and never felt warm ocean currents on her skin or had the chance to dive deep and behold the secrets of sea life.
But in her studio, she leads a rich fantasy life. Excited and enchanted by the interplay of color, pattern, and texture in a variety of mediums—but always involving paper, most often, paper she's handmade. Her mixed-media approach to art speaks to aspects of science and nature both familiar and strange, and mines the environment for inspiration, examining the intersection of the imaginative and the biological, of the creative and the empirical. Her process stirs the imagination and sparks excitement for exploration and adventure.
Hannah Demma is an avid outdoorswoman, outdoor educator, and lifelong Nebraskan. She received her Bachelor of Fine Arts from the University of Nebraska-Lincoln in 2017, and her Master of Fine Arts in the Spring of 2022 with an emphasis on Printmaking and Papermaking.
My Salinity will be on display in KHN's gallery from January 9 – February 24, 2023. KHN's gallery hours are Monday-Friday, 10 am-5 pm, and by appointment. A Gallery Talk will be hosted on Thursday, March 17 at 5pm—in conjunction with our monthly Artist Talk event from 5 – 7 pm. Located at 801 Third Corso in Nebraska City, KHN's exhibitions and Third Thursday events are free and open to the public.