Harvest Celebration
September 1, 2020

-

October 31, 2020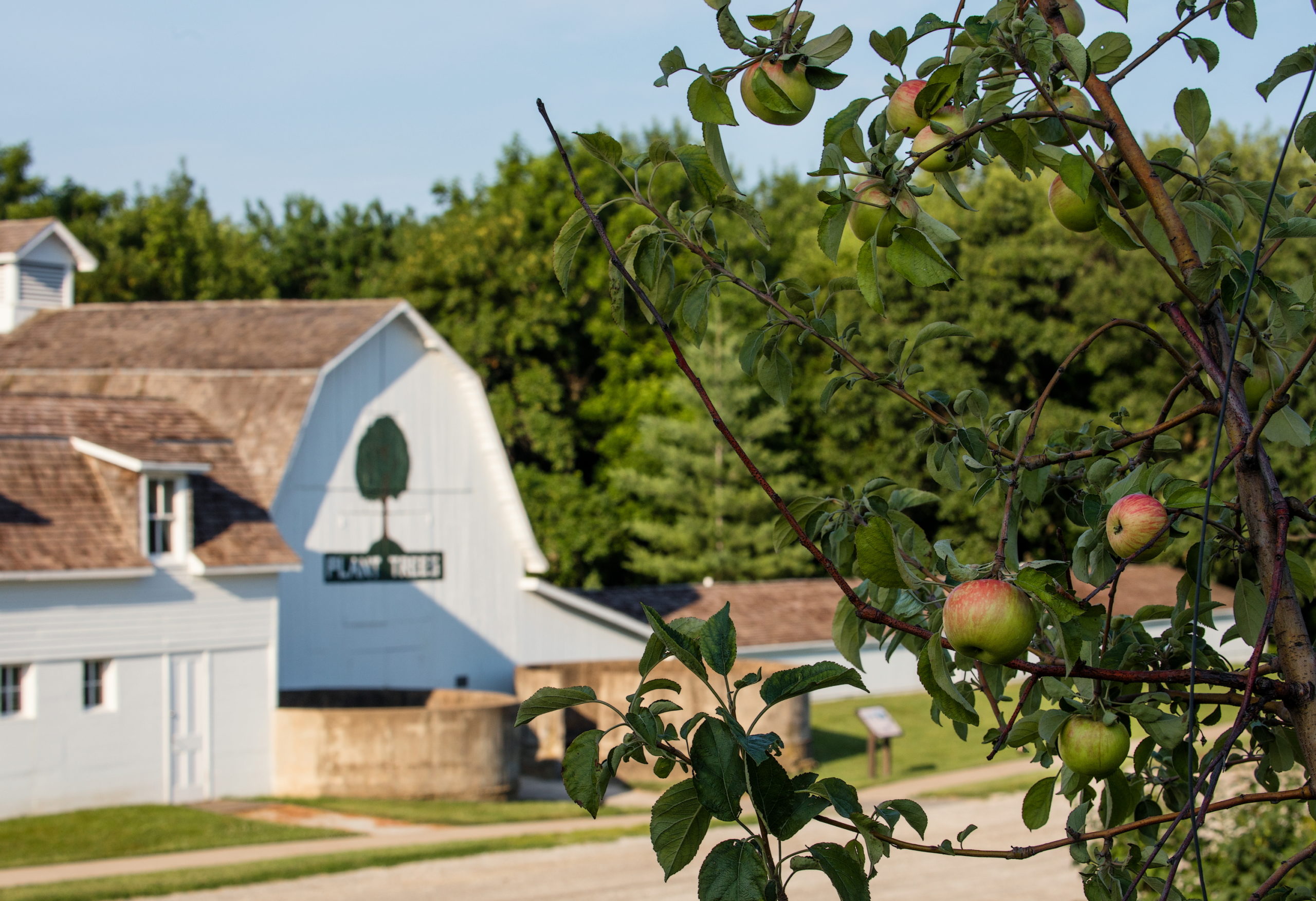 The Harvest Celebration (including four weekends of AppleJack activities) is still on despite the recent fire at Porter's and the Apple House Market! Join us throughout September and October for special events and activities, including wine tasting, hard cider tasting, live music, and more. Play among the trees, explore history, walk the trails, purchase apples and pumpkins, and savor classic apple treats.
Because of capacity and social distancing requirements, we will be spreading out our regular AppleJack activities throughout the fall season. Check back here and on our Facebook page for updated information about specific activities, dates, and times. And learn about our guidelines for safely visiting Arbor Day Farm here.
The Tree Adventure and Arbor Lodge Mansion will be open regularly. Tickets to the Tree Adventure and Arbor Lodge Mansion should be purchased in advance at arbordayfarm.showclix.com to ensure we can accommodate you. Tickets for all attractions/activities will be available for purchase at least one week in advance.
Wine tasting will be offered on weekends. In addition, we'll be hosting a hard cider tasting on weekends through October 11. Please purchase tickets in advance for these activities as well.
Complete your getaway with an overnight stay at Lied Lodge. Please call our Reservations Team to check the latest availability: 800-546-5433.
PLEASE NOTE: For your convenience, the Tree Adventure, Arbor Lodge Mansion, and Wine Tasting will require tickets for admission. We strongly recommend you purchase tickets in advance online. Space will be limited to help ensure safe social distancing. We cannot guarantee entrance to these attractions/activities without a pre-purchased ticket. Beginning September 14, all Arbor Day Farm attractions will be open Tuesday through Sunday.