Farm to Fork Meal Featuring Bruce Mandel in Concert
July 23, 2017 @ 4:00 pm

-

7:30 pm

$30 – $45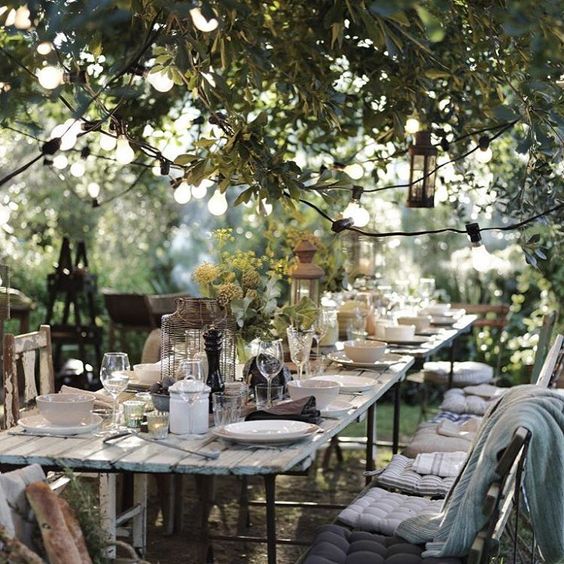 Details
We're excited to host our first Farm to Fork meal with a concert.  Join us for your Sunday Supper!
Meal with be served at 4:00 PM, menu will be determined that week based on Farmers' Market and Nebraska Food Coop offerings
Weather permitting we'll have the meal and concert outside.
You are welcome to bring your lawn chairs or blankets to get comfortable for the show.
Guests are encouraged to bring their own adult beverages or if available, may enjoy samplings from sponsoring local wineries or non-alcoholic drinks.
Tickets required by 7/20 for the meal, but if you'd like to come just for the concert, just give us a heads up.  Get your Eventbrite ticket here OR contact Jeanna Stavas, Owner/Innkeeper at 402-873-5850 or jeanna@bbwhisperingpines.com.
$30 for meal/$15 suggested donation to artist.
All about Bruce Mandel
Bruce Mandel's acoustic guitar, keen lyrical ear, and intimate and honest voice have traveled with him across the country and through musical territory both new and familiar.
With three full length albums to his credit – "Sketches", "Between Dreams and Regrets" and "Follow Your Heart" – Bruce regularly tours the U.S. as well maintaining a musical presence in the Berkshire Mountains of western Massachusetts.
Lyrically driven, the diverse sounds of his recordings straddle and expand the Contemporary Folk, Americana, Singer/Songwriter genres reflecting the breadth of Mandel's experience.
Bruce grew up in the suburbs of northern New Jersey, rocking out to the Beatles and playing in bands.  Listeners familiar with the great singer-songwriters of the '60s and '70s won't be surprised to learn that at a young age Mandel happily absorbed the rich and varying styles of music played on the FM airwaves of the day.
Next came college and the folksy coffeehouse scene followed by Rock and Top 40 bands playing New York City on down to Philadelphia and some of the New Jersey Shore's hottest spots.
After traversing the country, Bruce took a break from the road and settled in Atlantic City for a time, taking the chance to work as an entertainment technician in the Atlantic City Casinos.
While soaking up the experience of working alongside the likes of America, Tanya Tucker, Tom Jones, and The Temptations, Mandel stayed true to his calling, writing and producing his own songs.
Then after attending a songwriting convention in Durango, Colorado, in 1992, Mandel felt the pull of the area's open musical community and soon relocated there.  The impulse proved a good one as he quickly became a true presence in his new home, opening in concert for nationally and regionally touring songwriters, as well as performing a mix of choice covers along with his growing repertoire of soulful originals in bars and saloons around the four corners.
Mandel's work in Durango culminated with his co-founding of the Annual Durango Songwriter's Expo in 1996. This popular event that features listening sessions, showcases, seminars, panels, and networking opportunities has attracted new talent and high-profile musicians and industry experts alike, and continues to grow and spread to new locations around the country.
Mandel picked up his guitar and returned east in the early part of the new century, where he has settled deep into the artistic community of the Berkshires. Produced and recorded in his own studio, his second and third albums "Between Dreams and Regrets" and "Sketches" traverse the musical and emotional ground between Colorado and the Berkshires.  The lyrically driven songs are both personal and probing, whether Mandel is writing from his own experience or weaving the ballad of another's, as in "Irene Kibbe," about a young Polish emigrant during World War II.  Throughout these records, the acoustic guitar maintains its constant presence, as does Mandel's warm voice and distinct style.
Bruce has always believed in the power and magic of song, and thoroughly enjoys sharing that magic through his music and thoughtful  insights into his creative process through the close up intimacy of house concerts.
In 2010, Mandel debuted a song he wrote & recorded to help celebrate the Otis, Massachusetts Bicentennial in a special performance funded in part by a Massachusetts Cultural Council Grant.  Long a supporter of Public Libraries, Bruce donates a portion of the proceeds from the sale of this CD to The Free Otis Public Library.
2017 will mark the release of Bruce's fourth album and a July – September national summer tour.
"Reminiscent of the singer/songwriters who penned the soundtrack of the '60s and '70s, Bruce Mandel brews up a coffeehouse sound that's espresso rich in inspiration and experience." Singer & Musician
Follow this link to hear Bruce Mandel