Exhibition: Always Drifting Back by Carolyn Albracht
May 9 @ 10:00 am

-

June 24 @ 5:00 pm

Free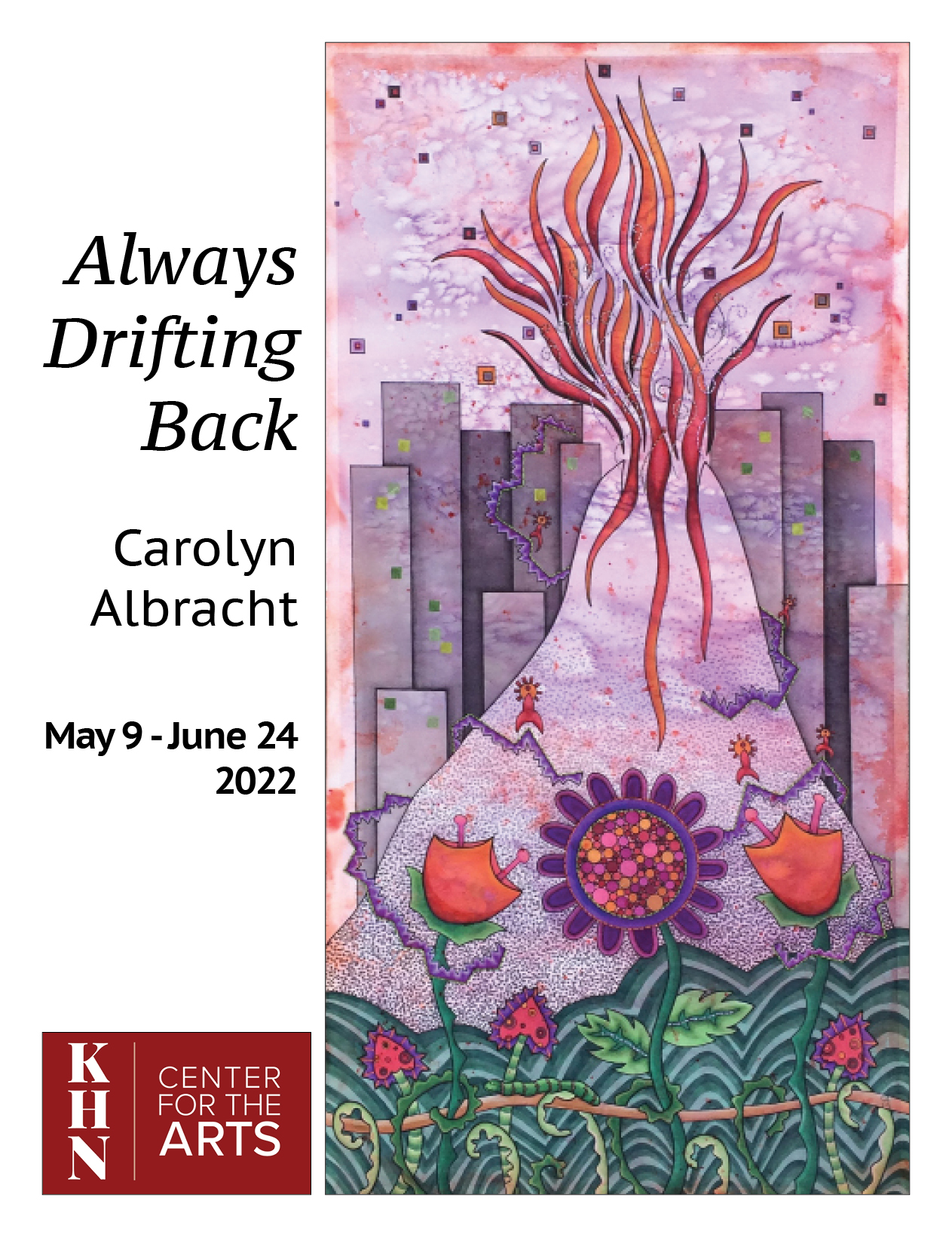 Wayne-based artist, Carolyn Albracht has lived in Nebraska her entire life and within two smaller rural communities for the past seventeen years. While viewers may not readily see the influence of rural culture on Albracht's fantastical, whimsical, and brightly colored works, nearly all of her mixed-media pieces include imagery and interpretations of Albracht's surroundings and the natural world. The artist sees her work as being just as reflective of living in rural Nebraska as more traditional styles of work that depict the hills, plains, rivers, and wildlife found in rural areas of Nebraska.
Albracht believes that, as an artist, she must remain true to herself if she is to maintain her practice. As an educator, she appreciates works that convey more traditional and representational imagery and works with a less intense color palette than her own. Still, she is always drifting back to the imagery and colors that excite her in her own artmaking. "Though my work is not what others may associate with rural life, it conveys a slice of the diversity of world views that can be found in small rural communities."
Carolyn Albracht is an Associate Professor of Art Education at Wayne State College. She is also the owner and director of Blue Cat Gallery & Studio in downtown Wayne, NE. She formerly owned and operated L'eglise Art Center & Gallery in Aurora, NE, and taught K-12 art at Hampton Public School in Hampton, NE. Carolyn holds a BA in Studio Art and Psychology from the University of Nebraska at Kearney and an MA in Museum Studies and a PhD in Education Studies from the University of Nebraska at Lincoln.
KHN's gallery hours are Monday-Friday, 10 am-5 pm, and by appointment. A Gallery Talk will be hosted on Thursday, May 19 at 5 pm—in conjunction with our monthly Artist Talk event from 5 – 7 pm. KHN's exhibitions and Third Thursday events are free and open to the public.