All Dolled Up: 100 Years of Victorian Dolls
September 18, 2021 @ 10:00 am

-

5:00 pm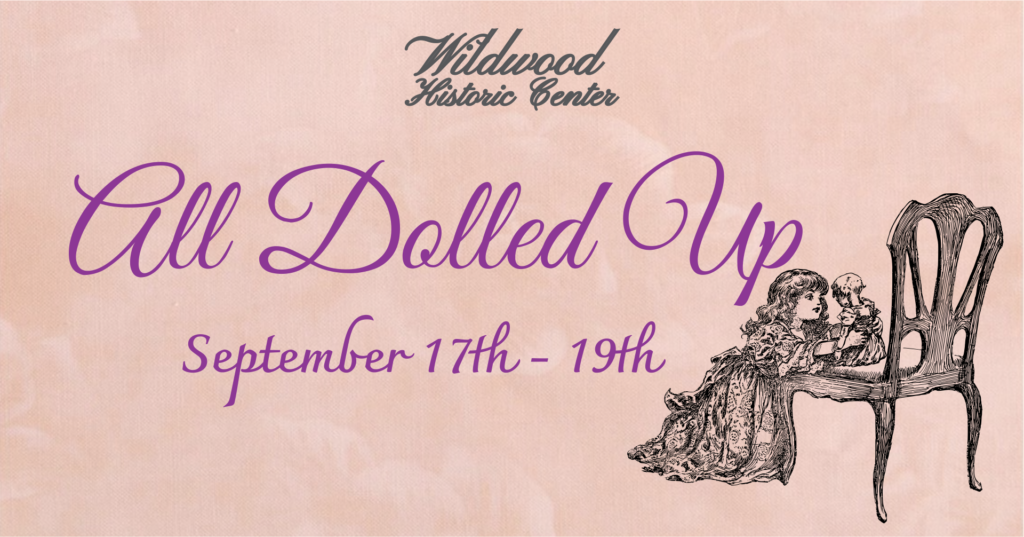 Come see a rare display of Victorian and vintage dolls and furniture at Wildwood Historic Center. Dolls on display span 100 years from the early 1870's to the 1970's, including our Dolly Madison doll and Mrs. Beasley from the popular TV show "Family Affair" in the 1960's. We have baby dolls from the 20's – 50's as well as several foreign dolls from Japan, Vietnam, and Korea. We have over 30 dolls and strollers, chairs, beds, a sleigh and a tea table with a tea set! We also are having a doll giveaway. There are 4 wedding themed dolls from the 1940's that we will be having a drawing for.
Four lucky people will win a treasure. Enter to win your very own doll!
Must be 18 or over to win.
You are invited to come relive your childhood with us as you tour our beautifully decorated Victorian home.