2016 Applejack Festival at Arbor Day Farm
September 16, 2016

-

September 18, 2016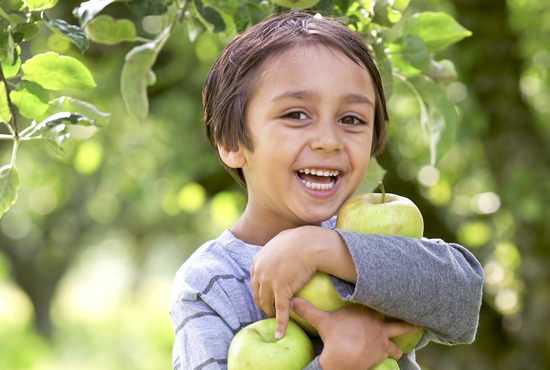 Mark your calendar: Nebraska City's annual Applejack Festival is Sept. 16-18, 2016. We invite you to join us in celebrating an abundant apple harvest!
At the Tree Adventure:
• Pick your own apples in the orchard.
• Climb aboard the Discovery Ride with a stop in the Preservation Orchard. Rides depart hourly, 10 a.m. to 6 p.m.
• Enjoy live music, bubble making, face painting, and wood carving demonstrations.
• Admission: $8 adults, $6 youth (ages 3-12). Discovery Ride tickets are an additional $5 per person.
• Open extended hours: 9 a.m. to 7 p.m.
At the Apple House Market:
• Shop for apples by the bag or bushel.
• Taste Arbor Day Farm wines.
• Select apple pies, caramel apples, fresh-pressed cider, and other fall season treats.
• Choose from assorted food truck fare in the back lawn area.
• Open extended hours: 9 a.m. to 7 p.m.
At the Historic Barns:
• Shop at the craft show, featuring 50+ booths of hand-crafted items. Open Saturday, 9 a.m. to 6 p.m.; Sunday, 9 a.m. to 5 p.m.
• Sample heirloom apples from the Preservation Orchard.
• Snack on apple pies, caramel apples, apple slushies, beer, wine, and more.
At Arbor Lodge Mansion:
• Tour the 52-room mansion of J. Sterling Morton, the founder of Arbor Day.
• Find delicious fare at the food truck.
• Enjoy a Model A car show; Sept. 18 only, 9 a.m.to 3 p.m.
At Lied Lodge:
• Savor a chef-inspired meal with sweeping views of Arbor Day Farm.
• Board the festival trolley between Arbor Day Farm venues, Steinhart Lodge parking lot, and Nebraska City High School Parking Lot.
Hoping to stay overnight at Lied Lodge? Rooms sell out quickly in the fall season, but please call our Reservations Team to check the latest availability: 800-546-5433.